I know you must be getting bored of the whole 'grunge' thing by now, but the fact is, it isn't going any where soon.
I honestly think grunge is the only trend that iv'e ever attempted to follow. Now by no means am I saying im a full on, super cool, ripped tights wearing kind of person. Because im not. Im more of the 'too scared to go the full way with any trend no matter how brilliant it is' type of person. However, I think iv'e finally found the perfect in-between. Its somewhere in the middle of Alice Dellal, who rocks grunge the way it should be and still looks like she's showered recently. And Alexa Chung, who let's face it, is the epitome of style. (without sounding gay) Im totally for dressing for what suits you and all that kind of thing, although if I were to copy someones dress sense it would definitely be hers. However, I think if you were to bring out a bit more grunge like Alice does it would just be the cherry on top of the cake.
Here are a few of their most recent looks...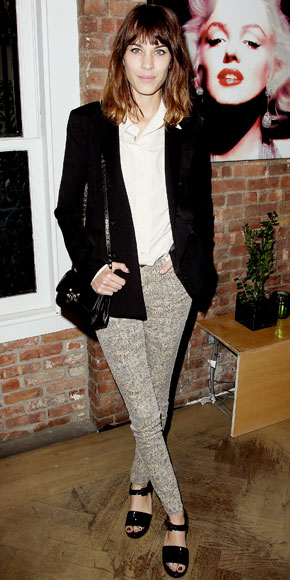 P.S. I am going to start outfit posts. Unfortunately with my crappy uni timetable half my time is spent lounging around the house, and I doubt you'll be interested in my sweats!